Cathedral Investment Bank
Cathedral Investment Bank is one of the largest core inner-market maker operators within the structured investment banking sector. It is known for being one of the largest international investment banking solution providers in the world, serving financial institutions and banks in more than 35 nations around the world.
Most financial institutions internationally are faced with difficult challenges specific to the applicability of global regulations within their Institution, increased complexity in their audit and its compliance processes, increasingly thorough due diligence procedures that in many cases result in trade or service restrictions hindering the growth of those financial institution in certain regions.
Cathedral Investment Bank offers a variety of solutions specifically tailored for your Bank or Financial Institution, no matter where you are and no matter what challenges you are currently facing.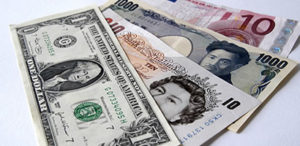 Through our bankin2banks services, Banks, Institutions and Financial Intermediaries have access to a wide range of products and services that optimize the value chain for their own operations and those of third parties to the maximum.
We provide world-class IT processing and financial services for dealing desks. In addition, we provide comprehensive market assessment and consulting services that regional Banks typically cannot provide.
If you are experiencing conditions that restrict your institutional growth and affect the value chain of your business, Cathedral Investment Bank can help, thanks to the wide range of services that Cathedral offers to its clients.
Your financial Institution will be able to:
Reduce asset management and operating costs
Management automation that will allow you to quickly comply with local regulations.
Provide white label investment services with performance levels pre-established by you that are compatible with your local onshore regulation.
Integration with distributed applications and the DeFi market
Seamless integration with the Cryptocurrency and Digital Assets market
Reduce the workload on increasingly difficult AML, KYC and general compliance tasks and procedures.
Increase the market focus and market options you currently have.
Reduce your administrative and compliance burden
Increase the general value chain
Manage offshore services at the lowest possible cost within a compatible onshore regulatory framework
Work on a specific bespoke solutions designed to meet your institutional needs.
Cathedral Investment Bank will allow you to join third party Bank2Bank services beyond those offered by traditional market-making interbanking providers at a low cost and with a carefully compliant regulatory and reportable framework.
The solutions provided are unmatched, which is why Cathedral Investment Bank currently serves some of the largest financial institutions in the world.
Come and solve all your interbank-operations with us
Cathedral Investment Bank, the bank for your bank