Traders can operate thousands of financial products through our multi-product platforms: Currencies, Forwards, futures, Cryptocurrencies, DeFi, etc.
Trading is done online using a software called CIBDer Trader. This is one of the most internationally recognized platforms for STP transactions.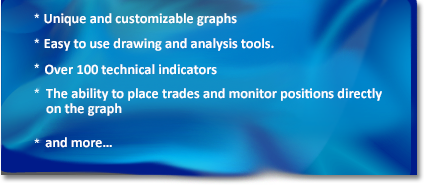 Trader CIBDer also incorporates one of the most powerful technical-mathematical analytic tools on market.
There are more than 120 indicators and financial strategies that, until recently, had to be externally calculated in order to determine pricing trends. With CIBDer Trader, all the information is automatically processed using a combination of advanced mathematical algorithms.
The operator can determine the market trend or the overview of each theory in the platform without the need of external analysis and backtesting tools. The results of the mathematical calculations are presented in the same graph and may be edited according to the "timeframe" in which they are being traded. 
CIBDer puts customers to the forefront of the execution market. We offer competitive terms of operations, comprehensive service contracts and quality STP execution.
Open your account now, the process is easy and simple! Email us at: cibder.accounts@cathedralbank.com